Oily Skin AM & PM Routine
Balance excess oil, mattify shine and refine pores with this expert-approved routine for oily and... Read more
This kit includes
Triple Action Cleanser
Size: 6.25 oz.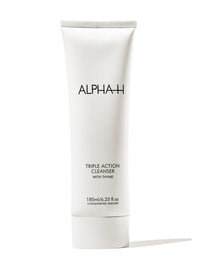 Clear Skin Tonic
Size: 3.38 oz.
Liquid error (snippets/product line 2275): invalid url input
Vitamin B Serum with 5% Niacinamide
Size: 0.85 oz.
Vitamin A Serum with 0.5% Retinol
Size: 0.85 oz.
Total Eclipse Priming Mineral SPF 40
Size: 1.38 oz.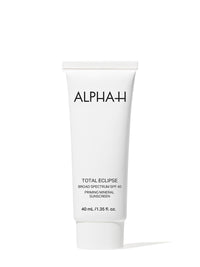 Balance excess oil, mattify shine and refine pores with this expert-approved routine for oily and blemish-prone skin.
Helps with: Breakouts and blemishes, congestion, excess oil, uneven texture
Made for: Oily skin types or anyone wanting to reduce congestion and refine skin texture
Use Clear Skin Tonic as the hero of your routine. Saturate a cotton pad and swipe over the skin once daily - either in the morning to mattify shine or at night to refine texture.
Triple Action Cleanser and Vitamin B Serum can be used both morning and night. Replace Vitamin B Serum with Vitamin A Serum every other night to resurface your complexion, and always protect the skin by applying Total Eclipse Mineral Priming SPF 40 every morning.
Triple Action Cleanser
A soothing, multi-tasking cleanser for combination and oily skin types designed to remove makeup, dirt and pollution, while minimising excess oil and assisting in controlling breakouts.
Clear Skin Tonic
A BHA exfoliating treatment for normal to oily skin designed to decongest pores, control excess oil and minimise bacteria that leads to breakouts.
Vitamin B Serum with 5% Niacinamide
A deeply hydrating serum designed to protect against free radical damage, hydrate and even tone, whilst supporting the skin's natural barrier function.
Total Eclipse Mineral Priming SPF 40
This lightweight, non-greasy mineral formula provides protection against UVA/UVB rays and blue light while moisturizing and priming skin for the day ahead.